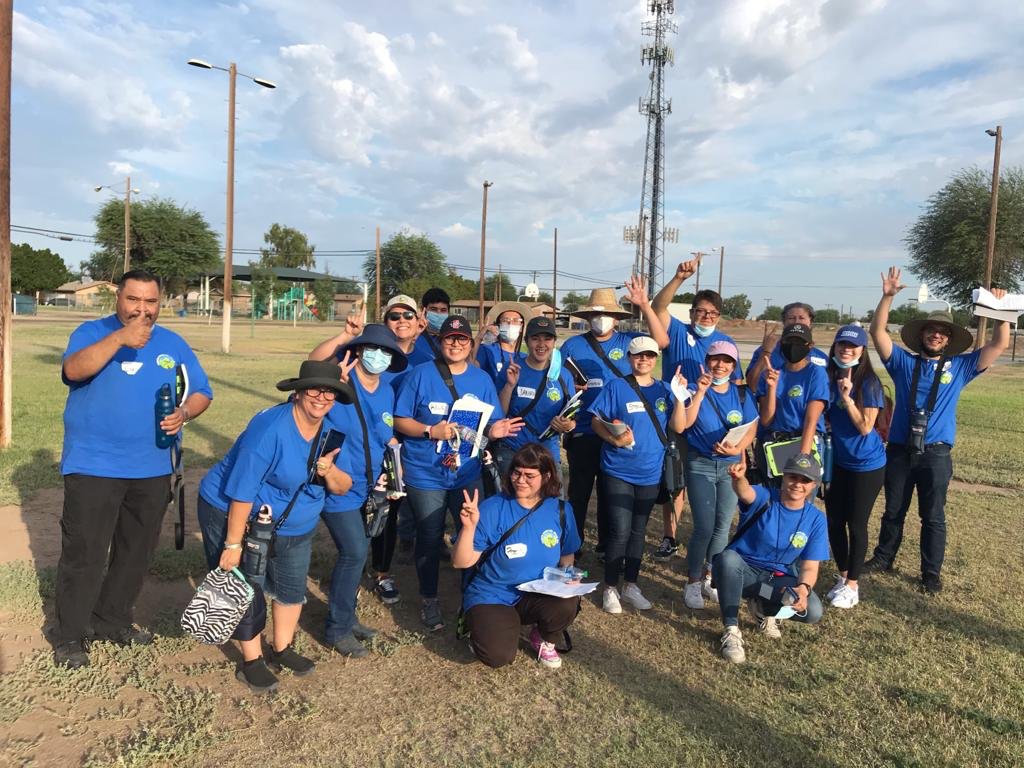 If you want to be part of a team involved in helping the community, this is your chance. Comite Civico del Valle is looking for talented individuals who want to commit and support the Imperial Valley. We are looking for active people who are eager to make a positive change improving access to health services, research, community service programs, and environmental justice to disadvantaged communities by way of education, capacity building, and civic participation.
Please review the following job listing to apply, or let us know about your interets by sending your information to contact@ccvhealth.org
The Coalition Manager will work closely with the Coalition leadership, Coalition working groups, Coalition members, and environmental justice allies within our network to support the work of the Coalition for an equitable framework for the development of Lithium Valley.
Responsibilities
Project management, coordination, administration (preparing meeting agendas, scheduling, etc.), and facilitation of Coalition meetings.
Participate in the facilitation of and engagement of a Coalition Strategic Planning Process for the present and future Coalition agenda.
Supervise and manage key Coalition projects, including but not limited to policy priorities, advocacy opportunities for members to engage, and working with consultants in coordination with Comite Civico del Valle's management staff.
Develop and implement systems for communication among members.
Manage relationships within the Coalition, using conflict resolution, facilitation, and other interpersonal skills as needed.
Support Coalition members in conducting outreach to prospective members and onboarding new members.
Track and advance the Coalition's progress toward strategic objectives as lead staff, and support Coalition members in carrying out various activities towards the Coalition's mission.
Serve as the primary point of contact for current and potential Coalition members and with external partners and networks.
We are looking for an individual who will assume the role of Programs Supervisor, supervising multiple projects/programs in coordination with organizational leadership. The role will be responsible for:
Team Supervision and Leadership

Supervise program staff on the Comite Civico del Valle team.

Collaborate with the program leadership team to coordinate programs and plan and implement professional development experiences.

Collaborate with the broader leadership team to contribute to strategic planning and decision-making across the organization as a whole.

Program Strategy and Supervision

Identify and track goals, priorities, and opportunities for program growth based on a deep understanding of local issues, trends, and community needs in the Imperial Valley.

Develop and monitor work plans, timelines, and budgets with program leadership to meet program expectations and development goals.

Program Design and Delivery

Contribute to the creation, improvement, and delivery of programs & program materials that are being implemented in the Imperial Valley by Comite Civico del Valle as well as implement best practices to make programs accessible for diverse audiences.
Build and maintain strong relationships with agencies, institutions, and other community-based organizations by attending community meetings and co-developing programs as appropriate.
Support with implementation of programming such as workshops or other community events.

Program Evaluation and Sustainabilit

Maintain knowledge of deliverables and reporting requirements for Comite Civico del Valle grants and contracts and ensure that they are met within the required timeframes.

Contribute data and writing to grant proposals and reports in collaboration with the Leadership team.
The Community Organizer will work with the Executive Director, Project Manager, consultants, and volunteers to organize the community and advocate for causes with Comite Civico del Valle and stakeholders across the Imperial Valley and California. Individuals in this position will work towards the goal of organizing community members, creating relationships with community leaders, and fostering community networks across the Imperial and Eastern Coachella Valleys.
Individuals should be familiar with climate change, local environmental health issues, and social justice issues around the Imperial and Eastern Coachella Valleys; including issues that affect water quality, air quality, Lithium Valley, the Salton Sea, and the Imperial-Mexicali border region.
The team member is responsible for educating and informing the community about available resources and programs from the organization that help individuals, families, and their communities to be better informed, which requires being in constant communication with community residents, other agency representatives, as well as others outside the organizations. This available position aims to incorporate an enthusiastic and energetic team member that promotes community empowerment, social justice, and community education. May serve as a resource to assist individuals, other healthcare workers, and the community.